The Grand Canyon is one of the most unique landscapes in the world and a very popular rafting destination within Arizona. It was created as the Colorado river eroded the walls of the mountains surrounding it, and there are some great activities worth visiting. The rim hosts more than 5 million tourists each year looking at its edge and seeing the astonishing views of the landscape. Rafting trips are specifically popular in this area and, contrary to popular belief, are also available to book in winter. In today's guide, we are talking about white water rafting trips in the Grand Canyon and visiting this magnificent location during the commercial rafting season.
Visiting Grand Canyon In Winter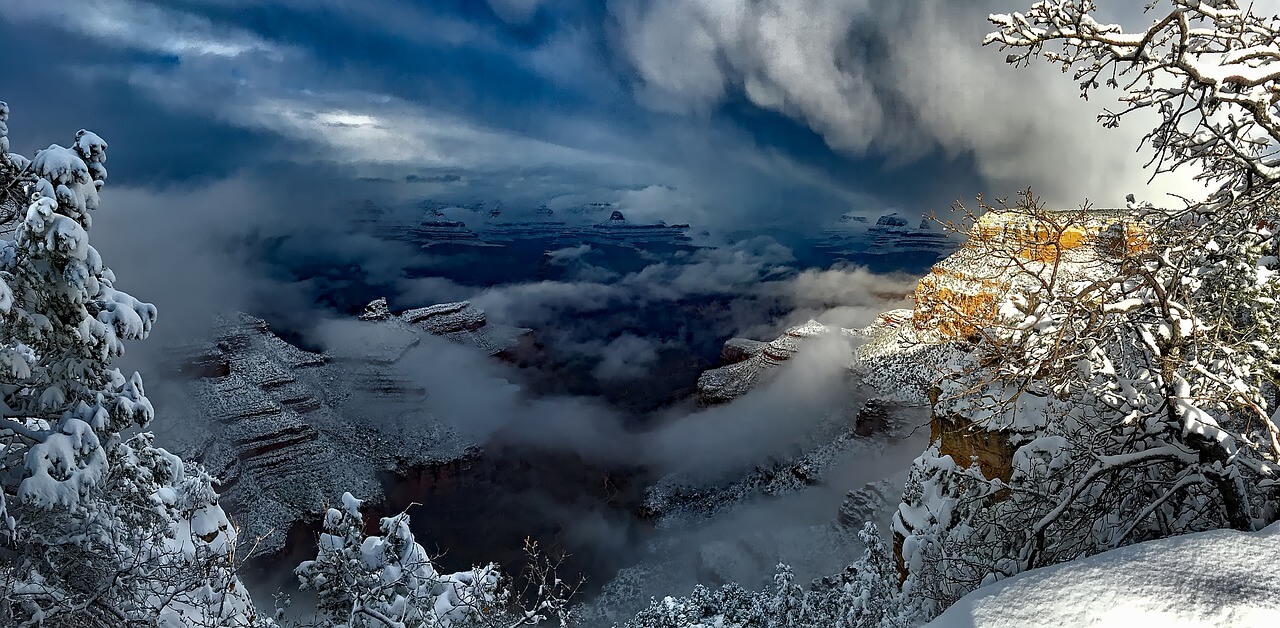 If you decide to visit the GrandCanyon in winter, you need some preparation. Obviously, the first thing that comes to mind is packing some additional layers of clothes to keep you warm during your Grand Canyon rafting trip.. However, you should also know that cold weather is great if you want to go hiking, hang out at camp, and explore the Grand Canyon national park from a different perspective.
Plus, experts believe that there is no such thing as bad weather. Temperatures do vary throughout the year, so the best way to go rafting Grand Canyon is in April and October. On the other hand, July and August are considered monsoon season months. If you decide to visit, there are some useful tips to help you with your winter Grand Canyon trip.
Is A Cold Weather Rafting Trip In Grand Canyon A Good Idea?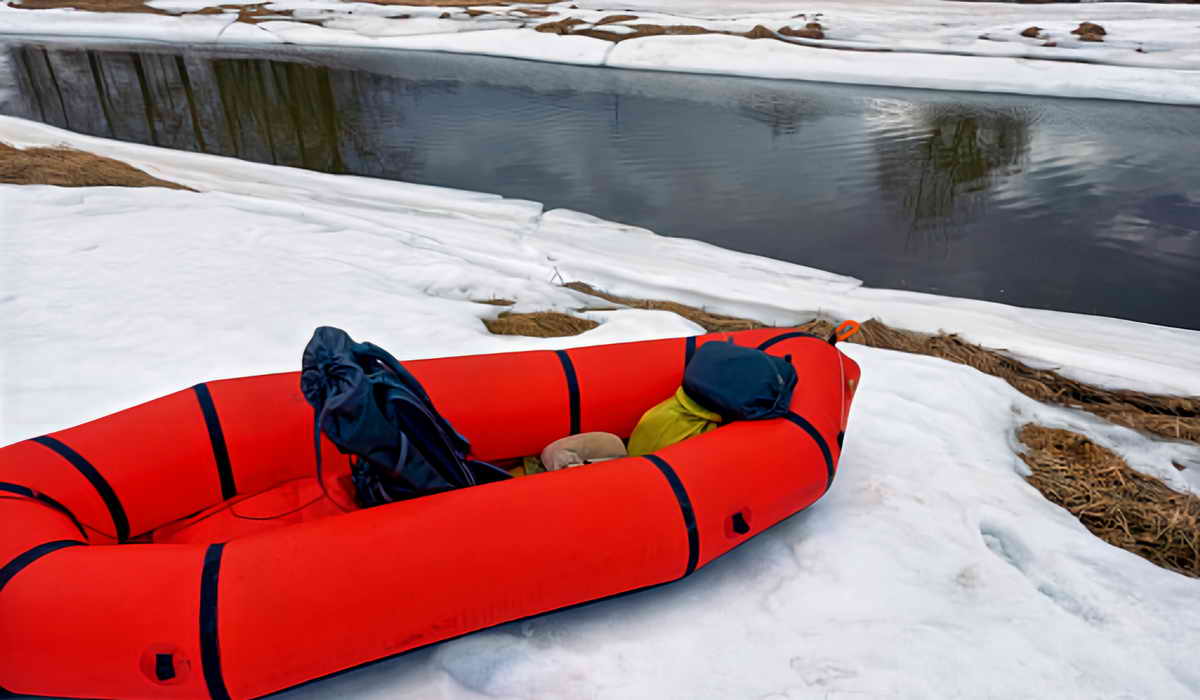 The answer to the question above is yes. We encourage guests to participate in any Grand Canyon rafting adventure, regardless of the month. You will quickly realize that weather is no obstacle, and there are useful tips that can help you keep warm in every season.
The cold weather season has the primary benefit of not hosting a lot of people., which means that you won't see plenty of Grand Canyon rafting trips or groups of people visiting this magnificent location. The weather is chilly, which is why you'll need warm clothes.
In reality, there is no bad time to book a rafting trip down the Colorado River. The water flows are regulated, allowing for both motorized and non-motorized trips to operate throughout. A river trip in winter can be a unique experience for everyone – you'll see plenty of beauty and still be able to stay warm with the right sleeping bag.
Cold weather can allow for high water levels, which is nothing but good news for Grand Canyon rafters. The National Park Service workers are there day and night, and you can safely book a Grand Canyon rafting trip. Now, let's cut to the chase and show you some of the best tips for Grand Canyon rafting in winter.
8 Tips For A Pleasant Journey On the Colorado River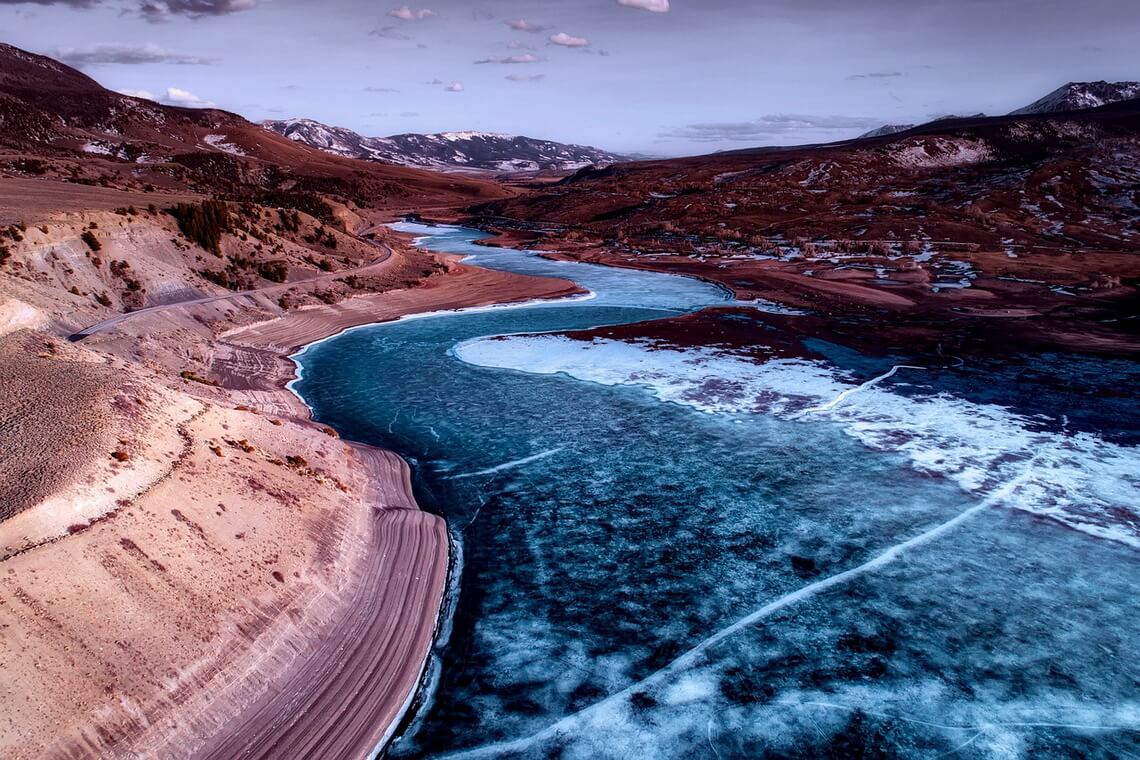 In winter, the average temperatures plummet, and it's normal to see cooler weather (with highs in the 40s and 50s instead of the three-digit temperatures). The sun also hangs lower, there are huge rapids, and the winter weather demands warm clothing and proper camp gear. Below, we are listing the must-dos for winter rafting.
1. Keep your extremities warm
The first thing you need to consider for a cold-weather river rafting trip in the Grand Canyon is to stay warm; in fact, make sure that your extremities are warm. This should be something on your mind 24/7, both while rafting and while you are off the river.
To make sure your hands and feet are warm, invest in some neoprene gloves and pack some synthetic socks to keep your feet warm at night. A wool beanie can also keep your head warm, which is important, especially during the night.
2. Layer up
Layering is something you should practice when outdoors. Your personal gear should consist of many clothes and layers. When getting dressed in the cold mornings, you should layer up. As the sun comes up and the weather warms up, you can easily strip off and store your items in dry bags that are easily accessible for when the temperatures drop again.
When talking about layers, it's important to note that camp layers and river layers are two entirely different things. So, your dry layers for camp should be different than the ones you'll wear while rafting. Since there are no guarantees that your river layers will stay dry throughout the day, make sure you get some wet gear, too, and rain gear as well. There is nothing worse than having no dry clothes and nothing but damp gear surrounding you.
3. Get the right materials (& Avoid Cotton)
If you plan to purchase new gear, know that there are clothes with different heat retention properties. Wool and synthetic materials should definitely be on your list – focus on finding clothes that can retain heat (even when wet) and avoid cotton clothing. The reason for that is simple – cotton loses its warmth properties and dries very slowly, which is why you should avoid it for your base layers.
4. Invest in rain gear
A good rain jacket is a great way to stay dry, whether you are exploring the side hikes or rafting in the Grand Canyon during the monsoon season. It will act as a splash guard as you tackle rapids or as your armor when it rains. Expert rafters wear paddle jackets with neoprene gussets around the neck and wrists that are designed to keep the water out. When looking at such products, know that "waterproof" is always better than "water-resistant."
Another thing to consider is a wetsuit. Wetsuits are one of the essentials for a Grand Canyon rafting trip in the winter. They trap a small amount of water within the wetsuit material, which is heated by the body to keep you warm.
5. Get moving
If you want to keep warm, you should get moving. Activity keeps the blood circulating and can help you stay warm in cold conditions. Activating your muscles is also great if you want to burn energy and produce heat to keep your body warm. So, even if you are lying in the tent in the evening, make sure to stretch your legs or participate in any activities that your rafting guides organize. A campfire is usually there to keep you warm, but additional movement can help you survive a chilly day near the Colorado River.
Don't be afraid to cozy up at night, and pack plenty of warm clothing for your Grand Canyon rafting trip. Winter sleeping bags are the best way to tackle the night's chilly conditions and stay warm before the cold water rafting experience.
6. Keep your gear in your tent overnight
Many campers leave their gear outside in an attempt to aerate and dry things off while getting a good night's sleep. However, doing that may actually do the opposite – waking up to find that your outfit is covered in dew or even frost is a bad feeling. So, bring your gear into the tent with you to keep it as warm and dry as possible. You can also put your next day's outfit in your sleeping bag to ensure that it is fully dry when you wake up and that it can align with your body temperature before you put it on.
7. Drink warming beverages
Hot tea, coffee, or cocoa are all great ideas for the cold. Your Grand Canyon river trip checklist should include as many of these as possible so that you can enjoy each break on the river, as well as wake up to warm beverages in the morning but also the evening, making sure you stay hydrated before you go to sleep. Be aware of your caffeine intake, though – too much of your favorite coffee might lead to dehydration. The good thing is that the tour guides will provide warm water, so you won't have to worry about that.
8. Rotate Seats On Your Raft
The front of the raft is a popular choice and probably the most thrilling place to be. However, with all the splashes and the river tossing waves, it is also a wet place, which is why we recommend rotating seats for the best trip experience between the canyon walls. So, if you can't get enough of that front-seat rafting, save it for the sunny days in spring and summer, and make sure to ask your guides whether you can rotate the seats in rafts multiple times.
Planning Your Grand Canyon Trip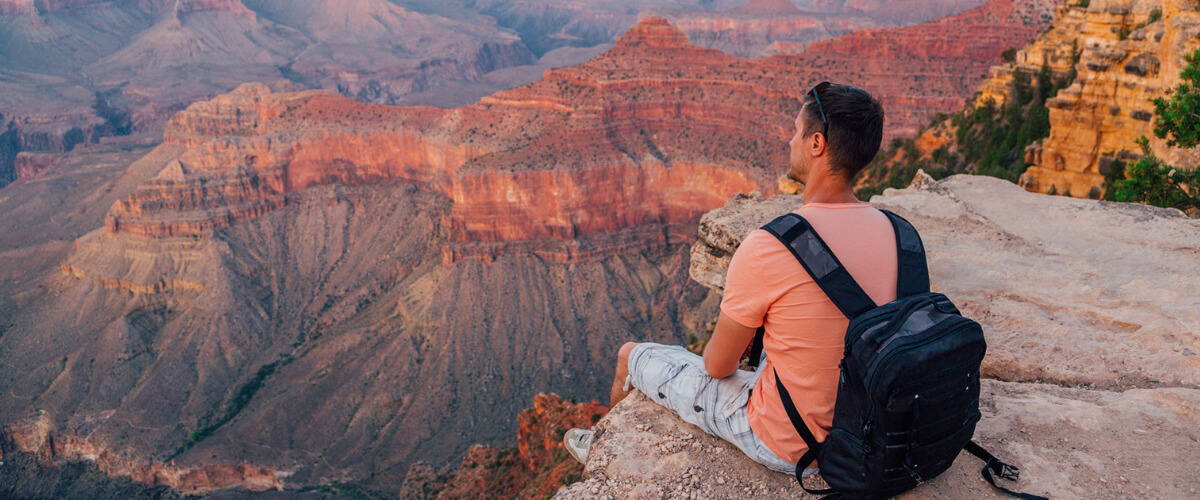 Now that we covered some of the main tips for staying warm during your entire journey let's move on to planning the actual trip. Organizing a rafting adventure in the Grand Canyon is an experience for not just anyone, so make sure you are prepared to face the thrill of the adventure. First on the list are permits.
Permits
There is a policy designed by the National Park Service stating that no individual may make more than one trip per year. Also, going with a group is a better way to experience the Grand Canyon in the cold weather, as they have all the permits for camping, rafting, and everything in between.
A commercial trip is among the easiest options to witness the wilderness of the canyon and see everything that the Colorado River has to offer without creating a custom itinerary. Your entire trip of a lifetime is one call away, and you don't have to worry about any permits. Plus, you don't have to declare any camps ahead as all of the adventure is planned by the team, located at river mile.
While a winter float is not among the most popular options, as most people want to see the slot canyons in milder weather, it is a time when you can see fewer people and experience something unique. The park service is less crowded in winter, so you'll witness how peaceful the canyon can be at every time of the day.
The Rapids
The rapids at the Colorado River are truly something special. You probably know the stories about the river and all of its rapids, waves, high consequence, and everything the Canyon has to offer. These rapids get difficulty ratings of 1-10, making a system that is used only on this river and one that fulfills the standard Class 1-V ratings used elsewhere. Lava Falls, for instance, is considered a class 9 normal rapid, and Class 10 is theoretically the most difficult a rapid can be.
The entire adventure spans almost 300 miles from Lee's Ferry and ends at Lake Mead. The first chance to take out a raft is 228 miles downstream of Diamond Creek, followed by Pearce Ferry at Mile 280.
The river itinerary includes infamous rapids that settle for ratings of 7 and 8. Additionally, the storied rapid of Crystal (8) and Bedrock (7) are known for flipping more rafts than any other, but even the ones with ratings 5 or lower can deliver a beating to beginner and experienced boaters. You may book rafting trips from one day all the way to adventures spanning multiple weeks.
Guidebooks/Itinerary
Besides rafting, you can also go hiking, which is a top activity at the Canyon in winter. You can take the Bright Angel trail, and hike to heights enough to see Lake Powell. By Mile 88 at Phantom Ranch, there is another hike of four hours and 4,500 in elevation, where you reach the South Rim or gain 5,600 feet to the North Rim. There are areas at Little Colorado River that are also great for hiking.
The full itinerary is organized by the crew and orchestrated by the trip leader, from the start of the river at Lees Ferry until the end at Lake Mead.
Final words
In the end, a big whitewater rafting trip in the cold river is a unique experience on its own, but not for everyone. You should always ask yourself whether you have the experience and mindset needed for something like this. The good thing is that you don't need to organize anything yourself – our team at Advantage Grand Canyon will help you with all the details of this unique Glen Canyon Dam holiday. You will see why people love spending time n the river, even in winter, and how a rafting adventure like this is going to make you a better person, helping you overcome stress, discomfort, and fear.