What Is Rafting And How To Enjoy It Fully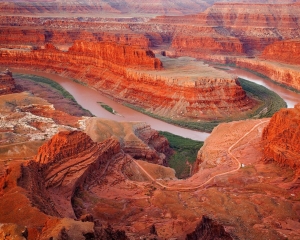 What is rafting ? Is it enjoyable? How is it different from other water activities or sport? These are only some of the questions people who haven't tried this sport always ask. And don't worry if some might think you have been living under a rock for years for not knowing a lot about this. There are so many others like you who have yet to experience the fun and excitement of being on a raft, whether that?s gliding on a placid lake or speeding through the great rapids. So stop whatever you?re doing right now and read on. This is a short course about the basics of rafting.
The Raft And Other Equipment Used For Rafting
The first thing that comes to mind when someone mentions rafting or a raft is Huckleberry Finn, those wooden slabs or branches tied together with thick strings and a long piece of wood used as a paddle for maneuvering this very simple water craft. He wasn't asking, "What is rafting?", he just made a raft and went for it! Hey, you?re not wrong about that. That is the most traditional raft there is. These days however, rafts looks like a rectangular boat and are inflatable. Most of these are made of thick and tough rubber so that it would not rupture easily. The number of oars attached to the raft depends on how big it is and how many people can fit in it. Today, people going on rafting trips should wear protective gear like life vests and even helmets.
Different Ways To Enjoy Rafting
As mentioned earlier, rafting can be done on a tranquil river, especially when you?re a beginner or if you have young kids in your group. But there is nothing more exhilarating than white water rafting. There are various grades of rapids or white water, rated by the IRF or International Rafting Federation. The easiest is Grade 1 while the most challenging and quite dangerous is Grade 6. According to the IRF, the possibility of injury and / or death is high with Grade 6.
Why You Should Give Rafting And Try Soon
Are you an adrenaline junkie? If the answer is yes, white water rafting should seriously be in your bucket list. But it would be better if you try the Grade 1 type of white water rivers first before moving on to the more daring ones. If you?re not the super adventurous kind, nothing?s wrong with practicing your paddling skills over a gentle water form. This is a totally relaxing encounter. Besides, you also get to enjoy the peace and beauty of nature while contemplating life or something deep and philosophical. Now that you have had your course on Rafting 101, thanks to the information provided above, give it a try soon. You will see what we mean when we say that you have not had the time of your life if you haven?t gone on this type of water excursion. And once you have done this, share what you have learned and experienced to others who might ask you ?What is rafting??
---