Planning an Arizona float adventure looks easy until you start conducting your research!
There are so many outfitters, 16 companies, and trips with different transportation and lodging options to choose from.
And you have to choose between lower, full, upper, western, and Marble Canyon, which is not easy for everyone. To top it up, the different companies have their terms for the same trip, thus making things even more challenging to understand.
We know what you must be going through, and we at Advantage Grand Canyon have decided to help you out.
Here are a few tips and a list of the top 10 Arizona float trips to help you select and enjoy the excellent trip and rafting experience.
Three reasons to go on a Grand Canyon rafting trip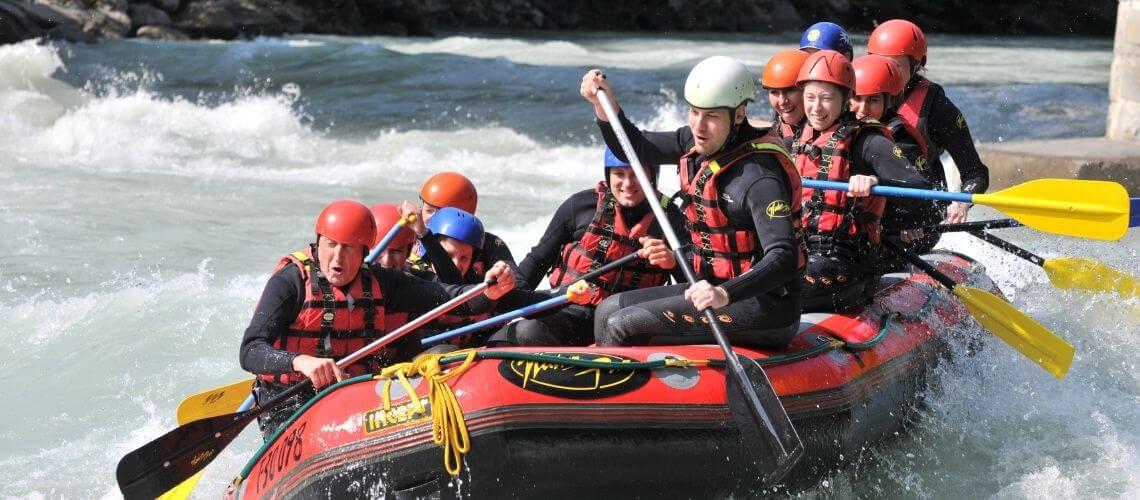 While the Grand Canyon National Park is one of the most popular US tourist spots, few explore or float beyond its rim. So if you do, you are one of few lucky ones to experience the grandeur of floating down the Colorado River.
It is a sight to behold floating through a mile-deep slice of the earth deep into its core! In addition to these spectacular scenic views, there are three more reasons to go on a Grand Canyon floating trip:
1. Beautiful geology
Even those who aren't geology buffs agree that you learn so much about the beauty of Mother Nature on these float trips. Most significantly, the smooth, black Vishnu Schist exposes you to the deep side of mother earth.
2. Serene remoteness
Going on a Grand Canyon rafting trip feels like a mind cleanse as you float down the river in absolute detachment from the outer world. You may not be able to see the horizon throughout the trip, but it keeps you focused on what is ahead of you.
Besides, the majestic vermillion cliffs and mesmerizing canyon slot views floating on moving water are out of the world!
3. Incredible adventure
You experience a massive adrenaline rush as you approach the vast and powerful rapids. Only to end up in perhaps the most significant water chaos possible! Most tourists start screaming in fear, only to laugh once the cold water slaps on their faces to remind them that they are alive.
No doubt rafting through the Grand Canyon is one of the most epic trips anyone in the western United States makes. And it is no wonder that it's on most people's bucket lists!
Tips for Getting on a Grand Canyon Rafting Trip Quicker
Start making plans early because the interest in the Grand Canyon seems to grow every year. While you can opt to sign up for the weighted lottery with the park services, you may have to wait 12 years to get selected.

It is instead better to take a trip with the experts and an outfitter, who have a few lottery spots allotted for their commercial trips. Commercial trips are also a quicker option to get on the river than trying to do it independently.

Solo travelers have an added advantage as it's easier to fit in a single space on a trip than in a group. Besides, you get the entire tent to yourself! And the larger your group is, the longer you have to wait.

Flexible tourists get quicker dates, especially if you can pick up last-minute cancellations.

The best time for a trip is early in the season (between April/May) and late, like September-October, when there's minimal demand. Besides, this is also when you have fewer crowds, mild temperatures, and ideal hiking and campfire conditions.

It is always better to sign up to an outfitter's mailing list, where you have informed bout last-minute cancellations and space availability.
What you should know about Grand Canyon rafting trips
Many people just sign up for a commercial rafting trip, not knowing much about what they have in store. Yes, while you may research what to carry and the appropriate gear, you won't know what to expect on the trip.
While part of the trip is the excitement of experiencing the journey without any preconceived expectations, here are a few things we feel you should know about the entire trip if you are planning one:
The guides do the rowing
Many tourists assume they will be in a raft, rowing and taking orders from a head rower. However, a Grand Canyon rafting trip is unlike other white water trips. You are only along for the ride, and you have to hold on tight and head to the high side when the oarsman tells you.
Don't worry.
If you want to do some rowing, the guides will be more than happy to let you do the rowing in the river's pool section while they take a break! However, while rowing these rafts seems effortless when the guides do it, it's not so easy!
There's a lot of coordination involved, and the amateurs find it challenging to keep the oars steady or even at the same height or movement. With practice, you realize rowing involves more of knowing how to read the river current than power. Some trips even offer inflatable kayaks for you to row through safe rapids.
Spend nights under the stars
These trips are expensive because the Grand Canyon is one of the most remote places on earth, not for luxury amenities. Remember, there's nothing at the bottom of the canyon, and you don't have people, structures, or hotels. The only place to fall asleep is while camping under the stars every night.
The experience usually makes tourists start putting things like sleep and slowness into perspective. It is because they, for once, get to sleep ten hours a night, do not spend time on the phone as there's no connectivity, and have no external stress or worry!
The only form of 'entertainment' you have is the stars above you and the rushing river sounds by your side.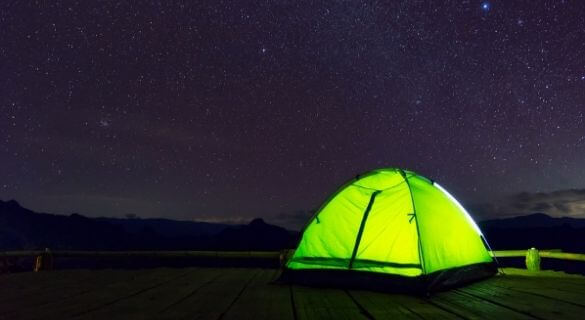 No actual toilets and hygiene
This is perhaps the one thing most people are worried about when going on this river rafting and road trip. And as the National Park Service follows strict 'Leave No Trace camping' rules, you cannot leave ANYTHING behind.
So you have to be ready and learn to embrace the thought of using the Groover for #2. About peeing, you can't pee on land but only into the river. Besides, peeing on the ground, behind a bush, or on the beach leaves the place smelling like a toilet. No one likes camping in places like that! While this isn't that big deal for men, it's different for women.
The river flows from the bottom of Lake Powell behind the dam of Glen Canyon when released upriver. The temperature of this frigid cold water is between 45 and 50F, a stark contrast to the blistering heat of the canyons.
You are entering the chilly waters for privacy, while peeing can thus be intimidating for women. Of course, you can alternatively tell the rowers to look the other way while you pee till you slowly get over your shyness.
About bathing, the only place you have for washing your body and hair is the cold river. We advise you to bathe in your swimsuit in the frigid waters while the sun is still out.
Food
While we say that this is no luxury trip, we carry luxury kitchen amenities, letting our guides cook phenomenon food. You would be surprised at what our guides produce in such a remote area! Be ready to expect something special every night like grilled fish, mac & cheese, steak, lasagna and hamburgers, and even cake waiting for you!
The guides take care of everything like setting up the kitchen, hand washing stations, dishwashing areas, and appetizers table. You don't have to do anything except perhaps help with dishwashing.
Multiple hiking trips
Our Grand Canyon trips don't just take you rafting but also take you on short and long, challenging hikes through remote slot canyons, knee-deep water, over large boulders, and incredible waterfalls. While some walks are risky and challenging, the reward makes it well worth it.
Waterfalls
Most tourists are amazed at the magical Grand Canyon waterfalls, like the 187-feet high spectacular and mighty Deer Creek Falls and the Havasu Falls on Havasupai land.
A team of fantastic rafting guides
We have both male and female easy-going and hard-working guides who are well-versed with hte beautiful history of the Grand Canyon to keep you informed. In addition to this is their fantastic Guide culture.
They have their language, are easy-going, hard-working, and some are even studying to get their PhDs! They share charismatic stories, which they enlighten with their laugh and emotions. Some guides even call the Canyon their home and know the canyon inside.
What to pack for your Colorado River trip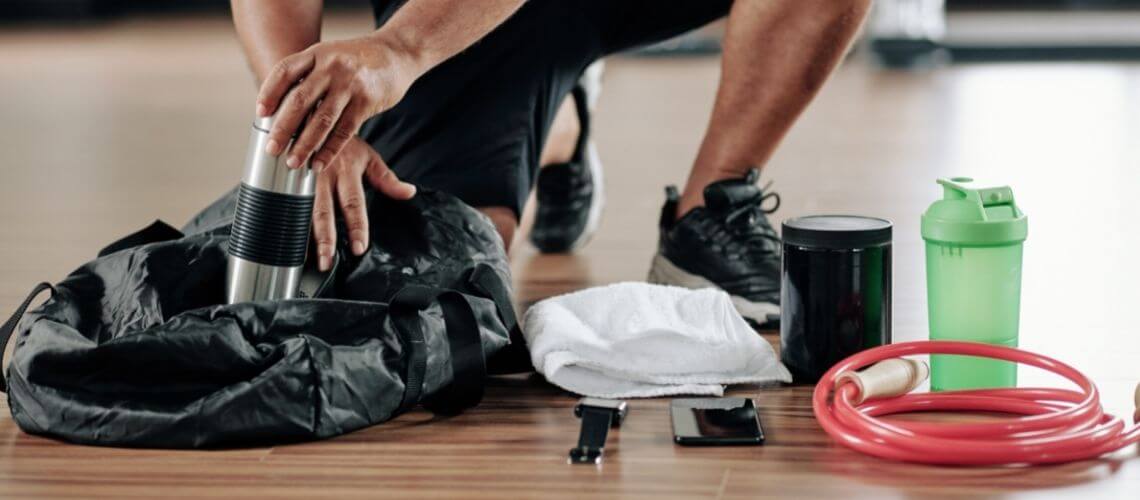 Thanks to the limited space on rafts, strict gear packing protocols are to follow. Here is a list of the more essential things you need to pack and carry along with you on your trip:
Sleep kit
You will need a sleep kit comprising a sleeping bag and a nice, thick sleeping pad. The good news is that you needn't lug it on a flight. Most rafting companies, including us, rent them out.
Cream
It can get dry down in the canyon, so you must pack some good hand and foot cream. You will be under the hot sun for as many as 8 hours a day. So look for creams labeled 'healing, salve, therapeutic, perfect for rough and cracked skin.'
Appropriate footwear
Do not make the mistake of packing, and wearing tennis or any shoes. Instead, it's better to wear authentic water sandals as these sandals dry quickly when you get wet on the raft. You can also carry along a pair of flip-flops to wear with socks when it gets cold at night. And if you plan to go on hikes, you will need to carry along a pair of good hiking boots.
Hat for face protection
Pak a hat or cap and some mineral sunscreen or face stick to protect your face from the sun.
Quick-drying clothes
It's better to carry light clothes that dry quickly, pockets with zippers to carry essential things, and perhaps a lightweight pashmina for protection from the sun.
Battery charging
You need to keep your camera batteries charged to capture those mesmerizing and adrenaline-filled moments on your trip. So take along a good external charger and a battery bank that can charge a phone 4-5 times.
We advise putting your phone on airplane mode while on hikes and not looking at pictures every time you take one. These small tips go a long way in retaining your battery charge for extended periods.
How to book your rafting trip down Grand Canyon Dam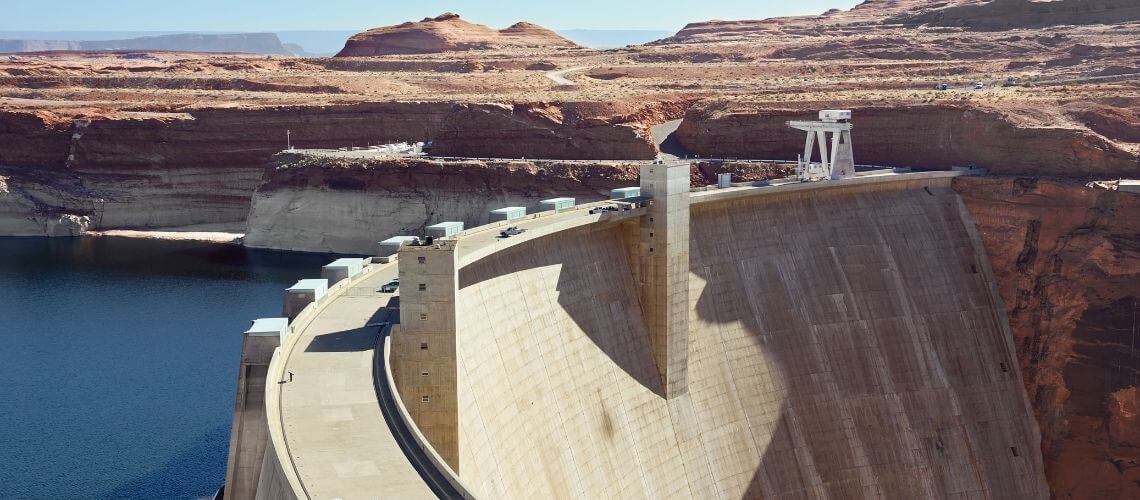 You will face an extensive waiting list while making your rafting excursion bookings. However, we advise you get started as quickly as possible to embark on your epic journey quickly! Here are some tips that will prove helpful while making bookings:
Raft type
You can choose between dories or motorized, oar, or paddle rafts for your Grand Canyon rafting journey, and the best way to select is by your:
Group size and desires

Physical abilities

Vacation length
While most people picture themselves paddling through the Grand canyon's whitewater rapids, the reality is that most of the river has flat water. So paddling for 225 miles against an upstream wind can get challenging.
Besides, not everyone will be okay with paddling and hiking through the trip.
If that is the case with you, we recommend motorized trips where you can complete an entire canyon trip in a week, about half the time it takes to complete the journey on an oar raft. Remember to check the motorized raft seating design to ensure you book the proper raft for your trip. Always look for rafts that let passengers sit ergonomically and lean back for back support.
Trip length
As mentioned above, motorized raft trips are shorter, spanning between three and eight days long. On the contrary, oar or paddle and dory trips are longer, between 6-18 days. The shorter ones usually include a hike that may either be into or out of the canyon.
Always book your trip based on the nights you will be spending. While trips listed as 6-day night trips or 6-day day trips spend five nights, there will be a difference in the transportation and lodging costs before the trip.
So clearly discuss your trip dates with the outfitter, especially clarifying how many nights you will spend camping on the river.
It can get difficult coordinating dates for a large group, so it's better to book your trip as soon as possible. While the urgency isn't that high if it's just one or two of you, and if you have a flexible schedule, it's better to book and get mentally ready and excited for the rafting tour!
Trip logistics
Not many know that logistics and transportation constitute a significant chunk of your trip costs and can affect its final costs. There are different locations and pick up for various companies and trips.
Some are relatively straightforward, offering single transportation, while some offer multiple options. So ask questions about the trip logistics before finalizing your trip. Do not forget to ask about the different elements constituting the minimal trip price and if there are any additional costs.
We recommend you familiarize yourself with Las Vegas, NV, and spots like Flagstaff, Phoenix, Marble Canyon, Flagstaff, Grand Canyon South Rim Village and Bar 10 Ranch, and Page, AZ, as they are the starting and ending points of most trips types.
Different trip types
There are four main canyon trip types for you
Full canyon trips hit the biggest rapids and famous side hikes and usually start at Lee's Ferry near Marble Canyon, so they are often interchangeable. You can also take a helicopter out at Whitmore Wash or catch a bus at Diamond Creek or Pearce Ferry/Lake Mead.
So as you can choose from three different take-out points, it's better to ask where the trip takes out while making bookings.
The starting point for these trips is at(Lee's Ferry/Marble Canyon) and leads up to Phantom Ranch Boat Beach or Pipe Creek Beach. The highlight of these trips is that you must traverse the Bright Angel trail to exit the canyon.
This isn't easy because the Bright Angel trail is a 10-mile-long vertical elevation that can get strenuous to climb with your gear. It is also steep and rocky in places, offering minimal shade.
While the hike may feel rewarding to many, we recommend this trip only for experienced hikers.
We start Lower canyon trips with a 10-mile hike down Bright Angel Trail into the canyon with a vertical mile of elevation loss. The walk can lead to Phantom Ranch Boat Beach and then exit through Diamond Creek, Whitmore Wash, or Pearce Ferry.
While it may be relatively easier to hike in, it can affect your knees, hip, and other joints. And as you may end up with sore muscles and fatigue, these trips prove challenging to many.
Western Canyon trips take out at Pearce Ferry and include a day and night stay at Bar 10 Ranch, located on North Rim, Grand Canyon. Don't forget to compare the number of nights the different trips will be spent under the sun
Trip costs
Always check and understand the trip cost because most outfitters list only their base price on the website. There may be additional costs to be considered based on the trip type and length.
For example, some include hotel stays before the trip while others charge for camping and sleeping gear.
Top 10 Arizona float trips
Now that you know all about our grand canyon rafting trips and how you should select your journey, here is a list of the top 10 Arizona rafting trips for you to choose from.
1. Half-Day Lower Salt River Rafting Tour
This is the perfect beginner-friendly river raft trip for you and your family. You get to enjoy the beauty of the scenic Sonoran Desert as your guide steers the boat and reveals fascinating facts.
The class 1 river offers ample opportunities to admire the desert's wildlife like wild horses and birds, including bald eagles. You and your family can also swim year-round, but it can get slightly bracing in January.
The trip offers complimentary life jackets and dry bags and has multiple morning and afternoon departure times to fit into your schedule. However, the raft isn't wheelchair accessible, a minimal 2-people booking is required, and adults have to accompany children.
2. Express Arizona Rafting Trip on the Salt River
Here's an opportunity to escape into the 'alternative' Grand Canyon, the unbelievable 2,000-foot-deep Salt River Canyon. This adrenaline-filled one-day raft trip lets you experience the thrill of rapids every 5 to 10 minutes.
You have a choice of boats for the different water levels and your adventure desires. The trip's costs include helmets, splash jackets, wetsuit boots, personal flotation devices, and wetsuits. And with a certified guide/driver around, you know you are in safe hands.
We, however, do not recommend this trip for the pregnant and those with back, heart, or any serious medical problems. The journey isn't wheelchair accessible and carries a maximum of 40 travelers.
3. Antelope Canyon and Lake Powell Flight with River Rafting
This full-day sightseeing adventure lets you experience the splendor of the Grand Canyon from land, air, and water. It starts with a 1-hour flight over the Grand Canyon's East Rim, Colorado River, and Lake Powell, followed by a tour of Antelope Canyon by an American Indian guide, and ends with a leisurely motorized trip on the River and a scenic hike.
The trip's highlight is the stop to shop for Navajo crafts on the return drive back to the Grand Canyon. The trip includes a picnic-style lunch comprising sandwiches, cookies, chips, and bottled water.
Check-in for the flight is half an hour before departure, and you must disclose individual passenger weights while making bookings. Children under two are considered lap children, and passengers weighing more than 300 pounds have to purchase an additional seat for the aircraft's comfort and weight/balance.
4. Self-Driven 1-Day Grand Canyon Whitewater Raft Tour
Are you looking for a thrilling outdoor adventure? If yes, this guided whitewater rafting trip is a must for you! The exciting journey starts with driving your car to Peach Springs and over the breathtaking Hoover Dam Bypass to Kingman and the Hualapai Indian Community of Peach Springs.
You meet your Native American river guide at the banks of the Colorado River, who gives a brief safety orientation and equipment overview before boarding the motorized pontoon raft. Lifeguards are distributed for everyone's safety, making the trip safe for even those who don't know how to swim.
The voyage then starts across 40 miles of Colorado River to challenge six sets of mighty rated rapids wherein the water starts evening out.
The multiple stops throughout the trip allow you to discover hidden canyons and waterfalls. There's also an inclusive side hike to a beautiful hidden travertine waterfall hidden through the canyon along the way.
The trip includes a complimentary boxed lunch, and we recommend you bring a waterproof camera to capture the incredible photo opportunities. You can opt for round-trip transportation from Las Vegas if necessary for an additional cost.
We do not recommend the trip for tourists with severe heart problems or medical problems. The journey isn't wheelchair accessible but can carry a maximum of 15 moderately fit travelers.
5. Colorado River Smooth Water Float Trip
The Colorado River water float trip from Flagstaff is needed if you want a day rip comprising sightseeing and a scenic boating trip. The adventure starts with a drive onto the Colorado Plateau, offering views of the majestic San Francisco Peaks below.
The ride continues through the Painted Desert, where you can shop for Native American crafts at the Cameron Trading Post. You then head to Page, where you board your boat for a scenic, smooth Colorado river float past Lee's Ferry and the famous Balanced Rocks.
The excursion ends with a drive to your hotel in Flagstaff while watching the sun cast a glow across the Painted Desert landscape.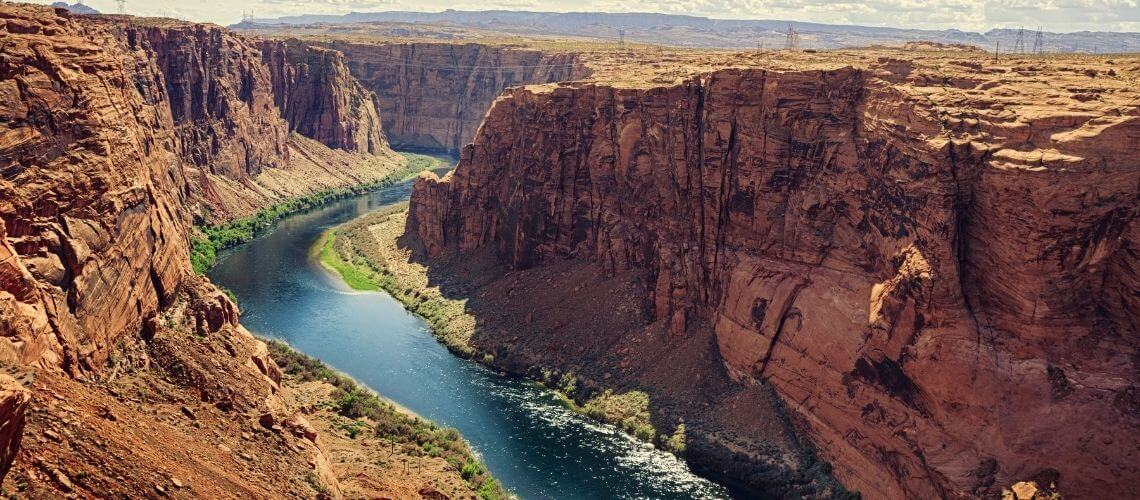 The trip cost includes a hotel pickup and drop-off, guides, a packed lunch, and bottled water. The principles expect a 20% tip, especially if you enjoy your trip. The trip is not wheelchair accessible or recommended for pregnant travelers and travelers with heart or serious medical problems.
6. Apache Trail and Dolly Steamboat Tour
Just as the name suggests, this trip takes you through the slot canyon at Canyon Lake on the old-fashioned Dolly Steamboat. If you are lucky, you may be able to see some wildlife like long-horn sheep and eagles on the way.
And it's when you hit the Apache Trail through Sonora Desert; after the 90-minute guided cruise, you visit the small historic mining town of Tortilla Flat.
You hop on a van ride to absorb views of the rare desert landscape in the American Southwest and Mexico. The trip costs include lunch at Tortilla Flat, hotel pickup and drop-off, and a guide.
Animals are, however, not allowed in the van, while the trip enables a maximum of 20 travelers. Adults have to accompany children, and children aged six and below have to ride in your provided car seat.
7. Salt River Rafting Campout
This trip is an extension of the earlier Salt River Canyon rating trip. With this trip, you can combine your rafting trip with a fun night of camping and watching stars on a campout. In addition to your Arizona whitewater rafting in Salt River Canyon, you can also go hiking up Coyote Canyon, fishing during the day, and spend the night relaxing around the campfire.
We have to warn you that most of our past tourists had one complaint every morning. They enjoyed themselves so much that they did not want to leave!
It's because of the sumptuous food our guides cook and the opportunity to sleep soundly the outdoors, away from cell phones, city lights, and alarm clocks.
The trip rates include free helmets, wetsuits, wetsuit boots, personal flotation devices, splash jackets, and lunch, dinner, and breakfast. We are proud to have highly trained and experienced guides on these trips, averaging about 2,000 river miles.
This trip, however, isn't wheelchair accessible and is not recommended for pregnant passengers and passengers with heart problems and other severe medical conditions. The tour has a maximum capacity of 12 moderately fit travelers.
8. Half-Day Rafting Trip on the Salt River
Here is another version of the famous Arizona rafting trip on the Salt River. It's the half-day trip where you spend an exciting afternoon experiencing 6 Class III rapids every 5 to 10 minutes.
A specially designed 4-wheel drive vehicle shuttles you out onto the rugged trails. You choose multiple boats, including state-of-the-art self-bailing rafts, to choose from for various water levels and adventure desires.
The trip costs include wetsuits, free helmets, splash jackets, wetsuit boots, and personal floatation devices.
While you have trained and experienced guides with you throughout the trip, the trip is not wheelchair accessible. We do not recommend pregnant women or travelers with back problems, heart problems, or any serious medical condition to partake in this trip. One trip, however, has a maximum capacity of 40 travelers.
9. 2-Day Salt River Rafting Trip
This 2-day Arizona rafting salt river trip takes you past rock canyon walls and exhilarating fun Class III and significant Class IV rapids through the awe-striking 2,000 feet deep Grand Canyon.
You will enjoy the experience of challenging and spending two days and one night on the Salt River.
You can camp in comfort as you don't have to worry about the food and accommodation. The trip includes hot and delicious meals, essential camping rental equipment, and the beautiful opportunity to sleep under the stars.
In short, we take care of everything else while you focus on exploring and experiencing the beauty and wilderness of the Grand Canyon and Colorado river.
All you have to do is meet us at our office in the morning. Once you check in and sign our release forms, you can start loading your gear and wear the provided wetsuits and booties.
We next have a hot steaming steak and vegetarian lunch (have to book in advance) and then return to the river for a more exciting whitewater adventure. Upon landing ashore, we set up camp, and you can relax. It's up to you to decide if you want to go for a hike or fishing (using your fishing pole) while your guides take care of the cooking.
The most enjoyable part of the trip is enjoying our delicious dinner, relaxing around the fire, and sharing quality time getting to know everyone better.
However, the trip is not wheelchair accessible, and we do not advise it for pregnant women and passengers with heart, back, and serious medical problems. We recommend that travelers be moderately fit to enjoy the trip, and each trip carries a maximum of 12 travelers.
10. Glen Canyon Dam and Horseshoe Bend Tour
This full-day tour starts with a pick-up at your Sedona hotel and then a drive to Navajo Nation through Oak Creek Canyon via National Scenic Byway. You can view the ancient volcanoes and Painted Desert rock formations en route to Antelope Canyon.
Antelope Canyon, the narrow slot canyon carved by water and wind, is a natural wonder worth admiring and exploring. Your Navajo guide will take you through the twisting sandstone cliffs to watch sunlight descending in dramatic shafts to capture on camera.
The other spots you also get to view en route from Sedona include Glen Dam, Horseshoe Bend, Lake Powell, and views of the Colorado River. If you love shopping for souvenirs, stop at the Cameron Trading Post to buy the beautiful silver jewelry, pottery, and other crafts by Zuni, Navajo, and Hopi artists.
You will enjoy eating the box lunch at Glen Dam, absorbing the majestic Lake Powell view, and Glen Dam Gorge on the other side. You can hike to Horseshoe Bend to view the Colorado River from above before ending the trip and returning to your hotel.
This tour is popular with tourists because it offers an excellent alternative to the usual Grand Canyon tours. With this tour, you get to visit and capture more of Arizona's landscape under the supervision of Navajo guides.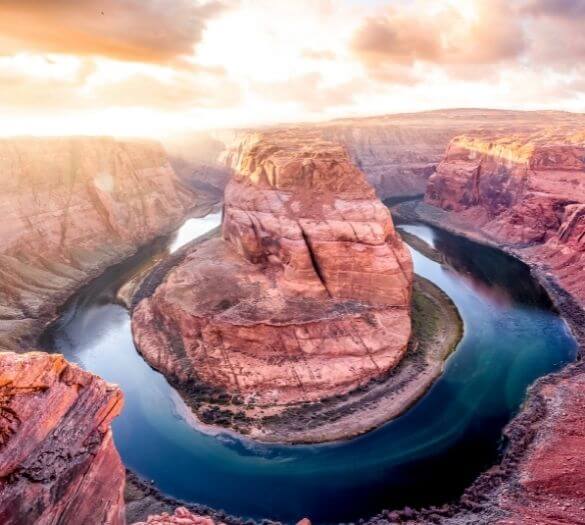 Adults have to accompany children, and we recommend wearing layers for the wall, spring, and winter months. The tour isn't wheelchair accessible, and we do not recommend it for pregnant women and travelers with heart, back, and severe health problems. As you have to walk on uneven and unpaved terrain for about 90 minutes, travelers will have to be moderately fit.
There is, however, no free cancellation policy as the experience is non-refundable. While we will not refund the amount if you cancel or ask for amendments, we will offer a new date or a full refund if we cancel the trip due to poor weather. And as the journey requires a minimum number of travelers, we may cancel the trip if the minimum isn't met and offer you a different date or refund.
Conclusion
This comprehensive guide will prove helpful to anyone who wants to plan an Arizona floating trip. You know how to select the right trip, what to carry, and what to expect on the trip. Most importantly, you know that Advantage Grand Canyon is your top #1 destination to search all the top 15 outfitters in a single place and book your Grand Canyon trips.