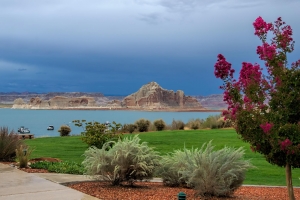 When it comes to whitewater rafting adventures, nothing can come close to the fame and world-renowned reputation of the Grand Canyon. Sure, there are other whitewater river systems in the world, some offering vertical drops higher and obstacles much more dangerous than those in the Grand Canyon, but with its beautiful landscape crafted by Mother Nature herself, shooting the rapids of the Grand Canyon while immersing yourself in the beauty of the environment, eating deliciously prepare meals is simply the best adventure rafting you will ever have.
Here?s How You Can Ensure A Great Grand Canyon Rafting Adventure
Plan Well Ahead of Time Know that there are limits to the number river permits granted to the outfitters as well as how many launches per day are allowed on the river so a great source to learn about trip availability is us here at Advantage Grand Canyon. We know all of the Grand Canyon whitewater rafting outfitters' schedules and itineraries and can provide you with real time availability at no cost to you. Suffice it to say, you need to plan at least a month before you head out to the Grand Canyon but we often fit clients in on last minute trips. Consider Your Time and Financial Resources Although this is a bucket list type of trip and ideally one should never bound their dreams based on a price tag, the reality is that these trips are not inexpensive and planning in advance, setting up a budget is recommended. You can choose shorter trips like a 3 to 4-day raft adventures on either the Upper Canyon for the most inexpensive options but do note that these trips require a strenuous 9.5 mile hike ascending the bright angel trail at trip's end. This should also address your concern for time especially if you can only squeeze a week or two off your busy schedule to have the best adventure in your life. Of course, on the longer end there are 12-18 day trips available as well. [iframe id="https://www.youtube.com/embed/X-8ivBVrZak?rel=0" align="center" mode="normal" autoplay="no" aspect_ratio="16:9" maxwidth="700" grow="no"] Choose Your Rafting Trip You can choose the much shorter yet equally exciting adventure rafting trips for 3 to 5 days and more commonly booked trip of 6 to 9 days exploring the Upper Canyon or the Lower Canyon sections. For the ultimate adventure rafting in the Grand Canyon you have the option to choose a 12 to 18-day trip that covers between 188 to 280-miles. Ensuring the best Grand Canyon rafting adventure starts with planning your trip in relation to your resources. Simply ask us here at Advantage Grand Canyon to plan for you the best adventure rafting trip of your lifetime!
---