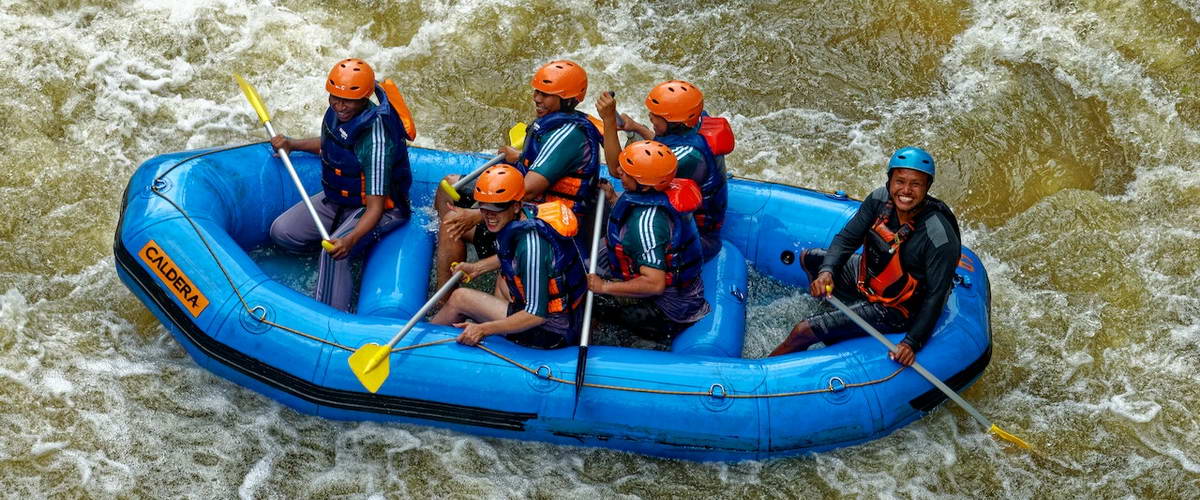 Many people still labor under the impression that the year is only just beginning; the reality is that the year is going fast, and intelligent people are already making all the right arrangements they need to make the year memorable. Interestingly, this also applies to the world of whitewater rafting. Rafting trips run all year round, and at Advantage Grand Canyon, we have already drawn out a calendar with fun activities and incentives planned.
Sadly, you may miss out on all the fun if you waste too much time booking your trip. We don't want this to happen, so in this article, we will outline some of the benefits of booking your trip early, what steps you should take, and some of the adventurous trips planned at Advantage Grand Canyon to make your year memorable and fun-filled.
Why You Should Book Your River Trip Early
With dates filling at a rapid rate for this year, there are several reasons why booking river trips early is advantageous for you. Here are a few reasons:
Availability of Trip Dates
Dates are usually more available earlier in the year but decrease as the year winds down. Even booking close to the trip may be too late. Booking early offers you more variety as you'd have more dates to pick, and your preferred date will still be available.
Booking Early Saves You Money
Many rafting outfitters like to offer early bird discounts on their rafting trips as the year rolls out. Some can even offer a 30% discount on some trips. Booking early gives you access to money-saving offers that would be withdrawn as trips get booked, or trip dates get closer.
Get the Preferred Date for Loved Ones'
Rafting routes usually have different classifications depending on the type of rapids you'd likely encounter. Intense rapids require more physical effort and may not be for every family member. Some families often find that they can't pick a date because the route difficulty isn't friendly to a family member. Booking early allows you to pick a date and a route that suits all your loved ones.
Why you Should Go on a Grand Canyon Trip
Whitewater rafting is a popular activity that appeals to the sense of adventure of many people. But it is more than just fun and cheap thrills. Here are some benefits of whitewater rafting:
Learning About Nature
Grand Canyon Rafting trips usually go through some of the most breathtaking scenes. You'll encounter caves, waterfalls, rapids, and the Grand Canyon. All the while, you'll have a tour guide telling you about how some of these points came about. Learning about nature while immersed in it will surely make an indelible mark on your mind.
Great Form of Exercise
Rafting trips are usually rigorous affairs; asides from rowing through the rapids, you can also go swimming and hiking. The rigorous nature of the rafting trip makes it a good thing, as exercise is generally good for the system.
Create Awesome Memories
If you plan on taking a Grand Canyon rafting trip with your family, you'll quickly discover that you can have many beautiful memories with them. Between bouncing off a raft, taking peaceful hikes, and taking lots of goofy pictures, you're bound to make many memories for years to come.
Great Bonding Experience
Besides making good memories, you also have a bonding experience with your loved ones. While you roll together through rapids or take in the mind-blowing Grand Canyon as a family, no doubt you'll feel a connection with those you care deeply about.
Boost Your Self-Confidence
Many people usually doubt their abilities but if there is one thing that surviving a rafting trip can teach you is that you have more within you than you know. Many people who take rafting trips are often pleasantly surprised that they have more resilience than they knew.
Steps to Booking Your Grand Canyon Whitewater Rafting Trip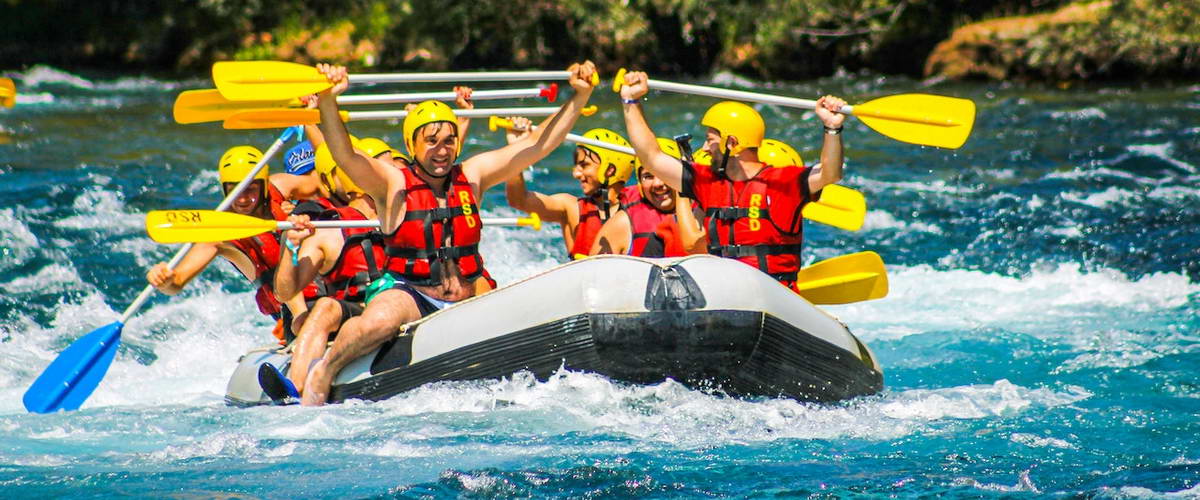 No doubt you don't want to miss out on the benefits of rafting. If you're a bit confused about how to book your trip, here are the steps you can take to book a spot:
Visit our Professional Outfitter's Website
One of the most important steps is getting the right outfitter. Outfitters will handle all your crucial arrangements, such as an experienced tour guide, camping locations, and other provisions. Hiring the wrong outfitter could make your trip less than ideal. Fortunately, Advantage Grand Canyon offers you the best of service and offers all 15 top outfitters in ONE PLACE.
Choose a Rafting Trip on The Colorado River
Rafting trips range from beginner to advanced and are classified based on the difficulty of the rapids you'll encounter along the route. The duration varies, ranging from a day to a couple of weeks. Decide to book early, then choose your most preferred trip from our many trips. You'd want to consider your schedule and that of others if you're bringing loved ones along.
Pick a Date
There are several things to consider when picking a date. Naturally, you'd want to consider your schedule. Then you'll have to consider water levels and if there are suitable for you or those at your party. Another thing most people want to take note of is the peak season for rafting. Depending on your kind of person, you may or may not prefer crowded rafting season.
Book Your Spot Online
When carefully researching and considering everything, you want to book your spot quickly. As you already know, booking early can make you eligible for certain benefits. Visit the Advantage Grand Canyon website to make all your arrangements, and you will surely have a pleasant experience.
Some of Our Best Rafting Trips of 2023
The year is just beginning, but that doesn't mean we haven't mapped out ways to give you the best experience possible. Our trips have been designed to show you the Grand Canyon's beauty and ensure that you have the most memorable experience. Here are some of the best trips we are offering in 2023:
Western Grand Canyon River Trip
One of the most popular family trips is the Grand Canyons River trip. The trip involves camping along the mighty Colorado River. This route will carry you across the westernmost section of the Colorado River from Whitmore Wash to Lake Mead, and the trip will begin and end in Las Vegas, where you can optionally lodge.
From Las Vegas, the raft guide will take you to the Grand Canyon National Park Service, or the launch point for your trip, where you will experience the Grand Canyon within the Lake Mead National Recreation Area.
The Western Grand Canyon trip is a suitable adventure for different people, including children, since it isn't as strenuous as other trips. The route is ranked a beginner-level route as you will likely experience smooth-flowing water with medium to low-intensity rapids. Your guides will provide whatever you need for this trip, and they all have different specialties ranging from geology to local culture, canyon folklore, and history.
Upper Grand Canyon Rafting Trips
The upper Grand Canyon rafting trip is a trip that passes through a lot of incredible sceneries. The trip begins at Lees Ferry and follows a narrow winding path through the Kaibab Plateau.
If you're a photography buff, this trip will offer you plenty of beautiful photography spots, especially in the first few miles. The trip cuts across the milky blue waters of the Colorado River through the deepest part of the canyon, a hike of over 7.5 miles, rapids of varying classifications, and archeological sites.
You will also have the chance to see the Glen Canyon Dam, the side canyon hikes, the Shinumu Wash, the granaries of the Nankoweap canyons, and the twists and turns of Carbon Creek.
This trip ends at the Phantom Ranch. Most hikers choose a hiking trail through the Bright Angel Trail to the South rim. It is possible to have motorized raft trips, paddle boats, and oar rafts.
Full Grand Canyon Rafting Trips
Full Grand Canyon trips usually cover the entire length of the Grand Canyon, starting from Lees Ferry to Diamond Creek, where we have provided a jet boat to shuttle across Lake Mead to await a motorcoach to Las Vegas.
During the trip, you can explore Elves Chasm, Deer Creek Falls, Redwall Caverns, and the rapids such as the Lava Falls. You could also visit Matkatamiba, Nankoweap, and Havasu Canyon if you have more time. It is possible to choose between the type of boat and the trip duration. There are human-powered rafts and motor trips, and the journey lasts between seven and eighteen days. Note that the longer the trip, the more side attractions you see.
The full canyon can travel 187 river miles from Whitmore Wash to 280 miles in Pearce Ferry, taken out of the Colorado River through the Grand Canyon National Park. For the full Grand Canyon trip, you may opt for the oar raft, the dory trip, or the motorized trip.
Motorized Grand Canyon Rafting Trips
If you want to see as much of the Grand Canyon without devoting a chunk of your time, then you should opt for a Motorized raft tour. This type of your is one of the most popular options for Grand Canyon rafting because it allows you to see more of the canyon than a human-powered raft. Unlike other rafting trips, it is suitable for children below eight.
Motorized rafting trips allow you to enjoy the 226 river miles of the Colorado river, help you maximize your time, and are advantageous for multi-generation families because it's less strenuous than other tours.
Grand Canyon Rafting and a Helicopter Trip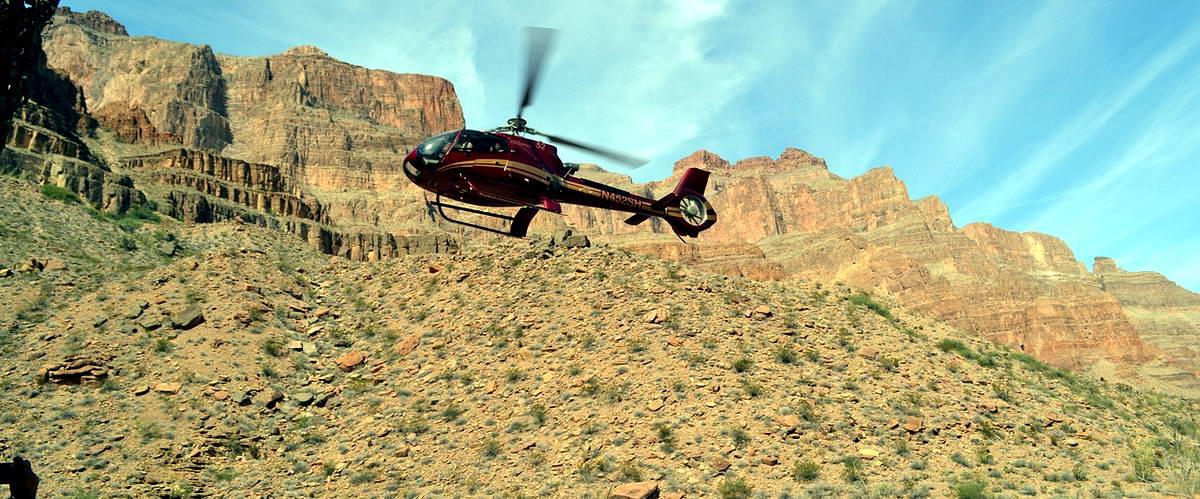 Although some rafting purists will argue that this is not rafting, a helicopter ride allows you to take an overview of the Grand Canyon. As you soar overhead in a helicopter ride, you will likely experience a deep sense of excitement while viewing the entire Grand Canyon and its side attractions in a panoramic and quick way.
As our crew can fly you over the Grand Canyon West Rim, you'll see the incredible scenery of the Colorado River, the Mojave Desert, the Hoover Dam, the Bypass Bridge, the Black Canyon, and even the now-extinct Fortification Hill Volcano.
While the flight is on, the pilot will provide an in-flight tour commentary and narration to add flavor to what you're seeing. You will see as the colorful canyon walls tell a remarkable story of the Paleozoic Era from 250 to 550 million years and beyond. Whether you are still on the helicopter or have been settled into a comfortable river raft by your outfitter, the fun is only beginning.
After the flight, you can start the rafting journey; the route will take you through pillars, rock formations, and wildlife. The tour guide will usually stop at beautiful spots so you can have a break and take a picture when possible. Combined with the Grand Canyon's grand size, exquisite colors, and rugged beauty, the journey is bound to be unforgettable.
Why You Should Book with Us

Many rafting outfitters make promises, but only a few have the desire to give you the best experience as we do. At Advantage Grand Canyon, we will provide all provisions to make your stay as comfortable as possible.
Our tour guides are experienced, have a vast knowledge of the Grand Canyon, and are eager to show a side of the Canyon most outfitters wouldn't. So, head on to our website and book a trip with us, and we promise you a safe, exciting, and indelible experience.
Conclusion
Rafting trips are an exciting experience for many, and they have many benefits for you and your loved ones. So, you have to plan in other to get the best experience. Spots are filling up fast, so you can't afford to delay. We have organized the best rafting trips at Advantage Grand Canyon to give you the most exciting experience. Contact us and Booking a trip with us will be the best decision you have ever made.