Everything You Need To Know About Rafting Tours In The Grand Canyon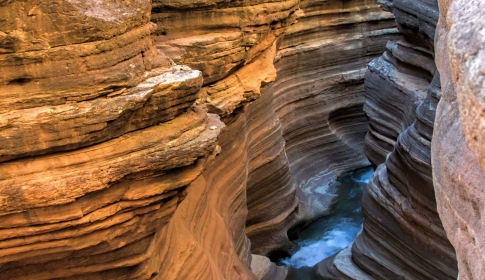 You might want to consider going on one of our comprehensive rafting tours in the Grand Canyon if you?re not sure what you and your family or friends will be doing this vacation. The Grand Canyon is one of the most majestic places in America, and possibly in the face of the planet. This amazing rock formation, well known for its bright orange hue, stretches 277 miles from one end to the other.

There is no doubt that this should be in your bucket list of places to visit. There are so many activities which you can enjoy in this wonder of the world from family-friendly ones like overnight camping to more extreme endeavors such as rock climbing (without ropes and all).
But one of those which you should definitely try is their comprehensive rafting tours. You could choose your itinerary, depending on the number of days which you will be spending in the area. Here is an example of three-day (the shortest of all) schedule: On your arrival on the first day, you will be taken to the South Rim of the Grand Canyon. This will be followed immediately by dinner at a cafeteria (usually the choice of the travel agency you chose). Next, you will see the sunset from a great view point.
You could also take the Sunset Tour, if you like. Finally, you will be spending the night in an inn or a hotel. Day two of the comprehensive rafting tours will be filled with activities so you will have to start very early. After breakfast, you will be taken on a sunrise tour. If you?re adventurous, you can go on that rafting voyage for the whole day. If you?re a beginner, take the more placid rivers for this trip.

But if you have tried paddling along white water rapids, then ask your tour guide to find you that spot in the Canyon for that adrenaline rush. The day will end with dinner and another relaxing stay in one of the Grand Canyon hotels or inns. Day three of the comprehensive rafting tours includes breakfast and another walk along the rim of the canyon.
You could do your shopping on this day since you'll have more time for it before you depart. And that's just the three-day tour. If you have more time, a bigger budget for the trip and would like to stay longer in the Grand Canyon, you have other options. Our tour company offers 5-day, 7-day and 10-day trips. There are even some which offer 12-18-day tours around the Grand Canyon. And believe us, it?s so fun and activity filled, you won?t get bored at all.

It would be best if you to contact us online to see what we have to offer or call us at 888-244-2224. It is highly recommended that you sign up for one of these tours as it's the most fun and exciting way in and around the canyon. We are a leading company offering comprehensive rafting tours in the Grand Canyon these days so it would not be hard for you to find one which will suit your preference, actual needs and budget. We work with 16 top outfitters so you will get exactly the tour you want.
---