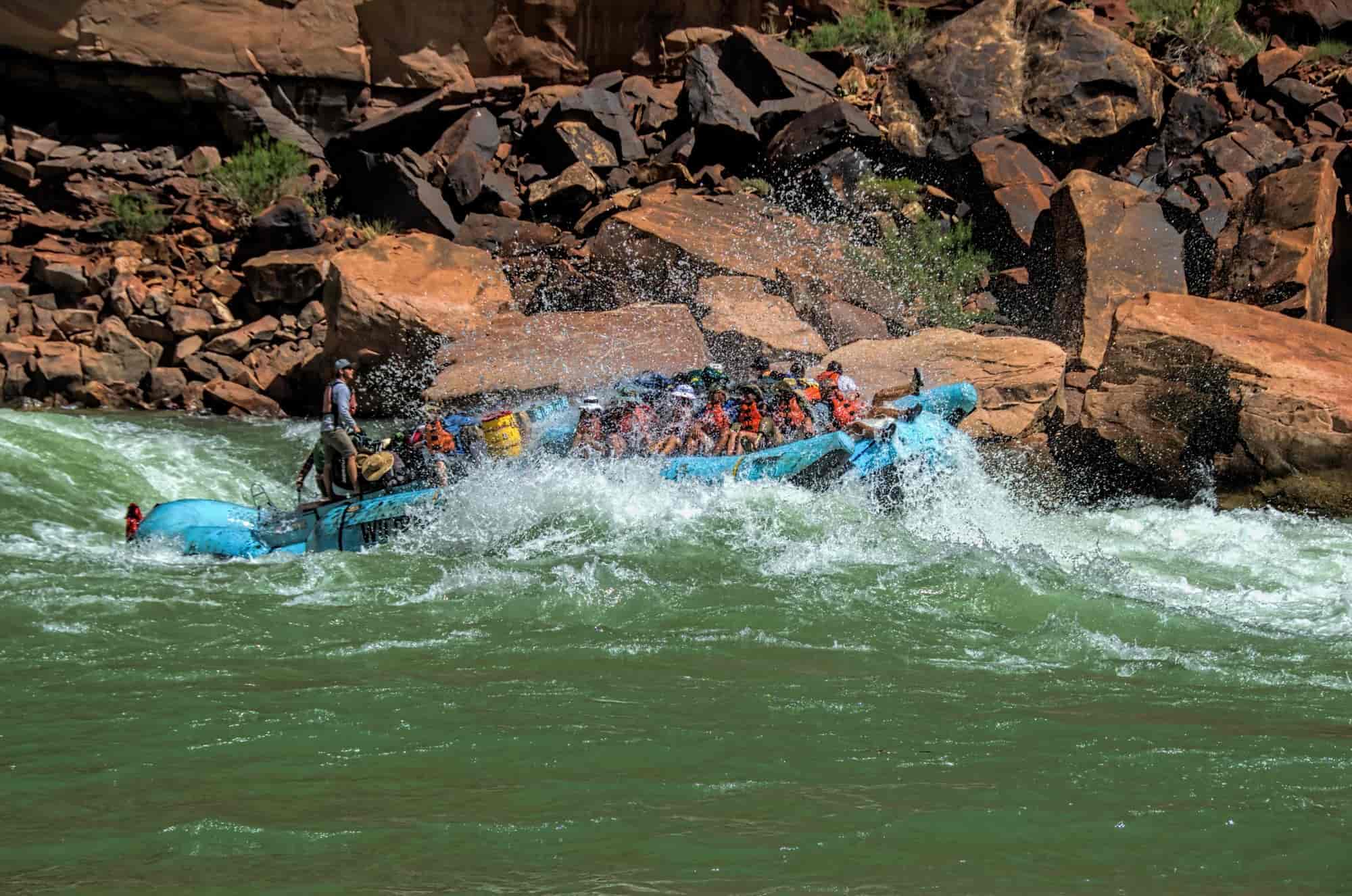 Rafting the Grand Canyon is a thrill like no other. You get to experience the beauty and majesty of the canyon from a whole new perspective. It's a very popular activity during the main season, so you will want to start planning at least one year in advance for most trips. The team here at Advantage Great Canyon is excited to help you plan an unforgettable vacation with memories that will last a lifetime. As featured in this video "helpful resources for help planning your raft trip", if you are ready to start planning your trip, then start right here by reading the list below: top five tips for rafting the Grand Canyon.
#1 Best Time to Raft
The main season for rafting the Grand Canyon is between April – October. Regardless of the month you opt to raft, the Glen Canyon Dam regulates the water every 9-12 hours making running rapids fantastic all season. Avoid June - August if you are very sensitive to heat as the daily temperatures can reach over 100 degrees. The shoulder months (April and early May, mid-September and October) are great because the temperatures are more mild with highs in the upper 80's to mid-90's and lows in the 50's to mid-60's. The water temperature is always between 45-52 degrees whether it is December or July.
#2 Physically Prepare for your Rafting Trip
Doing a multiple-day rafting trip is an incredible adventure, but it requires some physical activity that might not be suitable for everyone. Consult your physician directly on the physical requirements for a river adventure and how best to prepare for one. Start engaging in physical activities to increase your endurance and stamina to get in shape. All trips include daily sind canyon hiking opportunities while some (upper and lower canyon) require a strenuous 9.5 mile hike. The use of a stairmaster is highly recommended in order to prepare yourself for a Grand Canyon raft trip.
#3 Selecting a Rafting Trip
First, consider the physical abilities of everyone in your group and narrow your choices down to the one that works best for the person in your group with the least ability. Next, think through the interests of the group and how much paddling would be ideal. We have a variety of trips that involve full-time paddling, part-time paddling, or no paddling. Finally, decide how long you want to be on the river. You can be on the river for as short as a half-day or as long as 18 days (and any length in between).
#4 Getting to the Grand Canyon
The nearest major airports to the South Rim are the Las Vegas Airport (LAS) and the Phoenix Airport (PHX). There is also a small airport in Flagstaff (FLG). To make flying easier, we recommend contacting us for a list of available trip options which will reveal the best airport to fly into. Once your ideal raft trip has been selected, we will send you logistics for your specific trip including recomended departure times. Some of our clients took advantage of being able to book an airport parking space in advance saving time searching for a spot at the airport. Whether you need LAX Airport parking or parking at any other major airport, you can compare prices online to save money. Once you arrive to the airport recommended, there are shuttle options available to either Flagstaff, Marble Canyon, Page for full or upper canyon trips or the South rim of Grand Canyon for lower canyon opitons. See our transporation page for all transport options to and from all of the raft trip starting locations.
#5 What to Pack
Be prepared to fight the dry climate in the Grand Canyon. Bring heavy-duty balm or moisturizer to fight the elements (wind, water, sand, sun) that you will be exposed to all day. If you are from a humid climate, bring saline nasal spray because your nose will dry out quickly in the arid climate as there is very little humidity at the bottom of the canyon. Check out our packing list to find a complete list of everything you will need to bring on your trip.
Feel free to reach out to us at 888-244-2224 in order for us to help you narrow down the choices in finding the ideal raft trip for you!