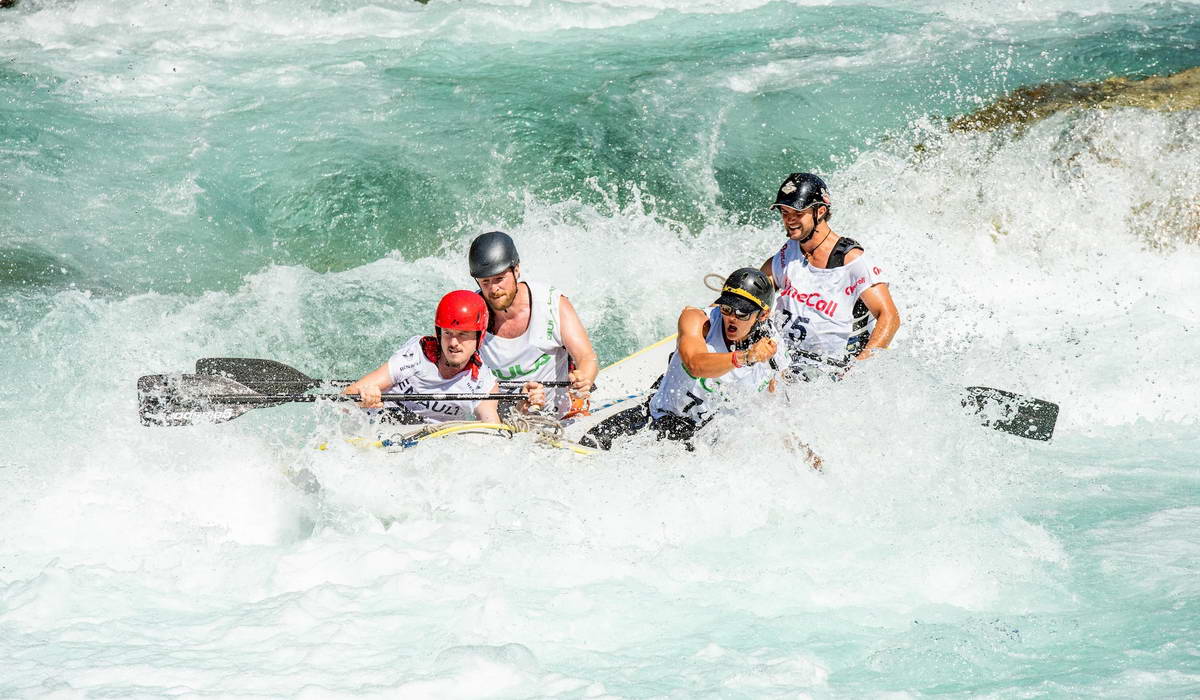 The Definitive Rafting Trip Planning Guide
Rafting on the Grand Canyon in Colorado can be the experience of a lifetime for you and other people in your group. Everything from the breathtaking scenic beauty of the Colorado mountains to the exciting whitewater and paradisiacal side canyon promises to make your rafting experience fun, exciting, and fulfilling.
If you have never been on an adventure on the Grand Canyon before, you may find the raft trip planning a little overwhelming. However, planning for your journey doesn't have to be a complex task with the right resource and information.
Taking time to prepare for your adventure before you get your feet wet can help you maximize every single second during your adventure while making sure that everyone in your group is safe. This is why we've prepared this comprehensive Canyon rafting trip guide for the travel community to answer all the questions that you might have regarding the Grand Canyon to make your excursion a lot easier, more fun, and interesting.
Things To Consider When Planning For Your Trip To The Grand Canyon
Choose The Right Trip
First things first, when you're going on a trip to the Grand Canyon, you need to ask yourself, "What trip option is right for my group?"
One of the most popular rafting trips on the Grand Canyon is the Royal Gorge. The Royal Gorge is a popular attraction center in Colorado, suitable for everyone from road-tripping families to thrill-seeking adventurers. This trip allows you to explore one of the historically significant areas in Canyon, including the train, rafting, and zip lines. Anyone, including the beginners in your group, can participate in this trip as long as they're physically fit and ready for the rigor of the expedition.
If you're coming with family members and friends, then the family boating trip will be perfect. Family river trips are usually less rigorous and they combine various activities that both the young and the old in your group can enjoy. This trip allows you to come with kids and grandparents.
Narrow Down The Boat Type To Use
The next thing is to determine whether you prefer a motorized or non-motorized trip.
Motorized trips usually consist of 12-14 passengers per voyage with a maximum of two rafts per trip. The raft used on each river trip may vary, depending on the outfitter. The most common motorized rafts in the Grand Canyon are known as S-rigs or J-rigs. These riverboats range from 32-37 feet in length and are propelled down the river by a noiseless 4-stroke outboard motor on the tail end.
Non-motorized trips, on the other hand, comprises 4 passengers per oar boat, and 6-8 passengers per paddle raft. Non-motorized ones typically have 4-7 boats per trip. These boats vary in type (dory, oar, paddle). Their sizes range from 14-18 feet.
Determine The Length Of Trip
How long do you plan to spend on your trip?
To explore the Grand Canyon, you will need a minimum of 3 days or a maximum of 18 days. The length of the trip will depend on a number of factors such as the time of the year, type of trip, and the company you choose to travel with. Motorized trips take between 3 and 10 days while non-motorized trips range from 5 to 18 days.
Choose The Route To Take
The Grand Canyon is nearly 300 miles long, and for river rafting purposes, is divided into three routes, namely Upper, Lower, and Full Canyon. Each of the routes offers exciting whitewater rafting, hiking, and astonishing sceneries.
The Upper Canyon rafting takes an average of 3-4 days for motorized trips or 5-8 days for non-motorized trips. The Upper Canyon route requires a hike out of the Grand Canyon on Bright Angel Trail towards the top of the South Rim. The Lower route ranges from 4-6 days for motorized trips and 7-12 days for non-motorized trips. This also requires you to hike into the Grand Canyon on The Bright Angel.
Is Upper Or Lower Grand Canyon Rafting Better?
Each route has a unique offering, as a result, it's tricky to tell which one is better than the other. However, the Upper trips are more internationally known, and therefore, busier. Upper Canyon is also easier to enter, making it an ideal place for tour groups with elderly or physically-limited travelers. On the other hand, the Lower section has longer trips and tends to have more of the larger rapids, including Horn, Hermit, Granite, and Crystal.
The Best Time Of The Year To Go For Rafting Trips

Although the commercial rafting season through Grand Canyon National Park is between April and October, some times of the year are better suited for deep, intense rapids while other times are better for those with small children or not-so-adventurous beginners.
If you're looking for an adventure trip, then you should consider embarking on your trip in June. As the weather gets warmer, the snow starts to melt rapidly, causing the water level to swell up. This period of the year is best suited for experienced rafters and people looking for a more demanding physical and mental challenge.
How Much Does It Cost To Go Rafting In The Grand Canyon?
How much your trip will cost depends on factors such as the length of the trip, group size, the boat type, and whether you're choosing only a day trip or multi-day rafting. Once you decide on what you want, you can have an idea of what the cost will be by contacting your rafting outfitters. On a general note, you can expect to pay between $3,210 and $5,630 for a 12-18 day trip
Other pieces of information you may seek include age limits, payment policies, rapids, the start and finish point of the trip, river guide, raft guide number of river trips, fitness requirements, and time spent on hiking.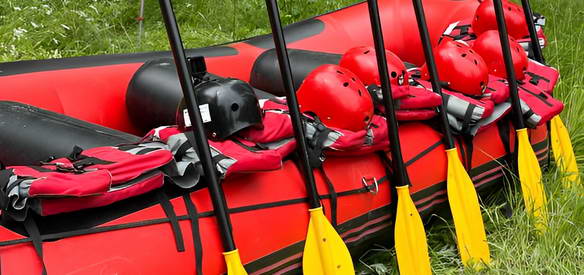 How To Make Your Adventure Rafting Experience More Worthwhile
Camping and Rafting
Camping or multi-day rafting trips along the Colorado River offers you the chance to ride the rapids, relish nature in its calmest state and sleep under the galaxy of stars to the turbulent sound of the water. Multi-day trips in rafts let you explore on a hiking journey. At Advantage Grand Canyon, our experienced raft guides will make your experience memorable by providing everything you need from food to your camping equipment and toilet system.
Ziplining & Rafting
Adding ziplining to your rafting trip lets you have more fun, more exciting, and more interesting tour across the Colorado River. We offer this combination on many of our rafting trip packages. We'll be more than happy to add on some extra activities to make sure that you have a remarkable adventure.
Things To Bring Along For Whitewater Rafting Adventure
At Advantage Grand Canyon, we have everything you need to make your next rafting adventure a hassle-free one. However, coming with the following list of items won't be a bad idea:
Sunscreen
Water bottle
Sunglasses
Wetsuit
Water shoes or tennis shoes
Need Expert Help Planning Your Next Rafting Trip?
If you're ready to book a trip to the Colorado mountains and rivers, or you have any questions regarding your next rafting tour, we'll be more than happy to answer all your questions. We're a team of experts, trusted by hundreds of adventurers around the world. Contact us today and we'll be more than happy to help you plan your trip.